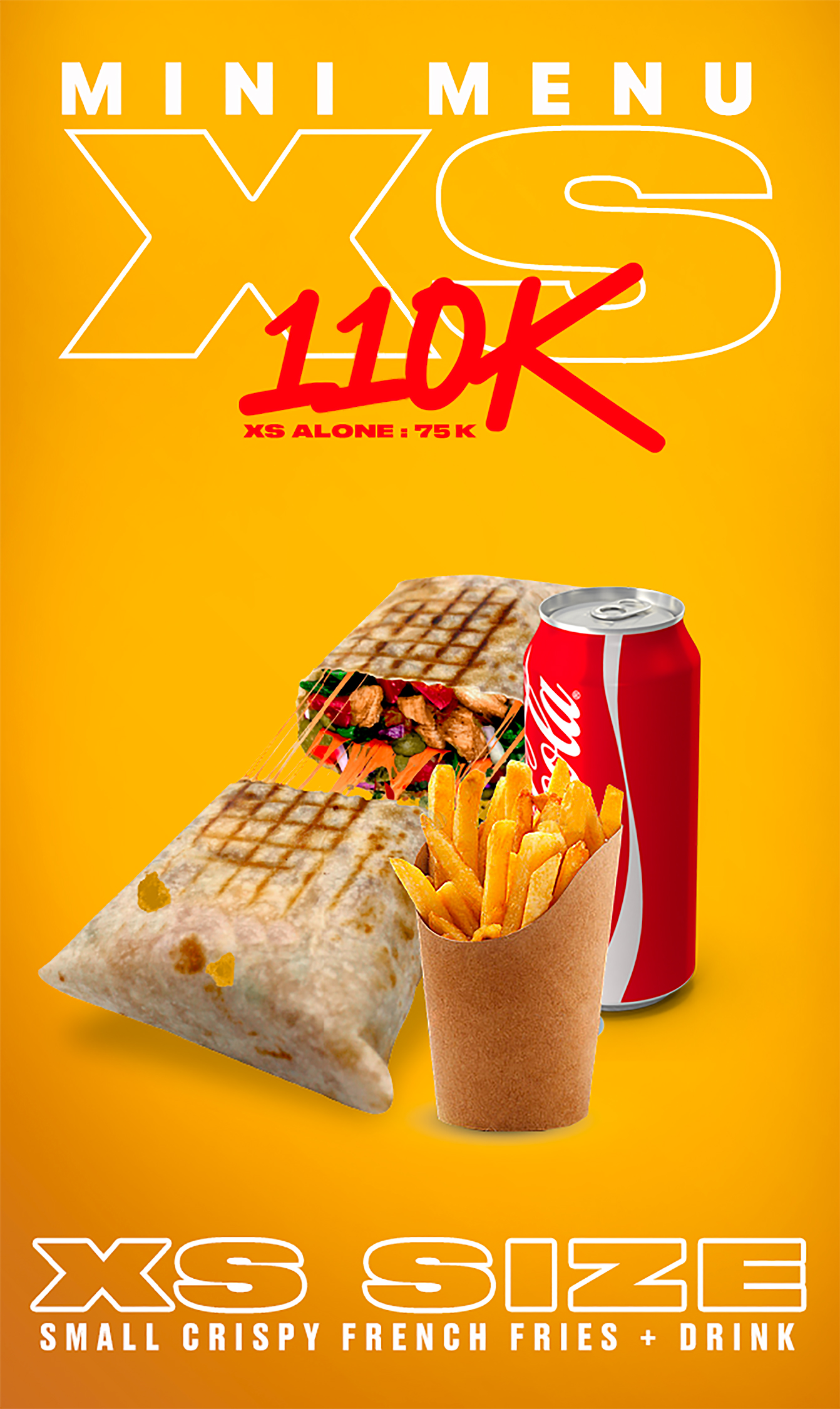 XS COMBO
You asked it for a long time, the Hey Pelo XS size is now available at the restaurant and for delivery!
We've always been generous with our different sizes, and we heard you about having extra small french tacos for the small appetite. Here we are with our brand new combo: 1 XS + 1 small crispy french fries + 1 soft drink = 110k only!
The XS can also be ordered separately for 75k.