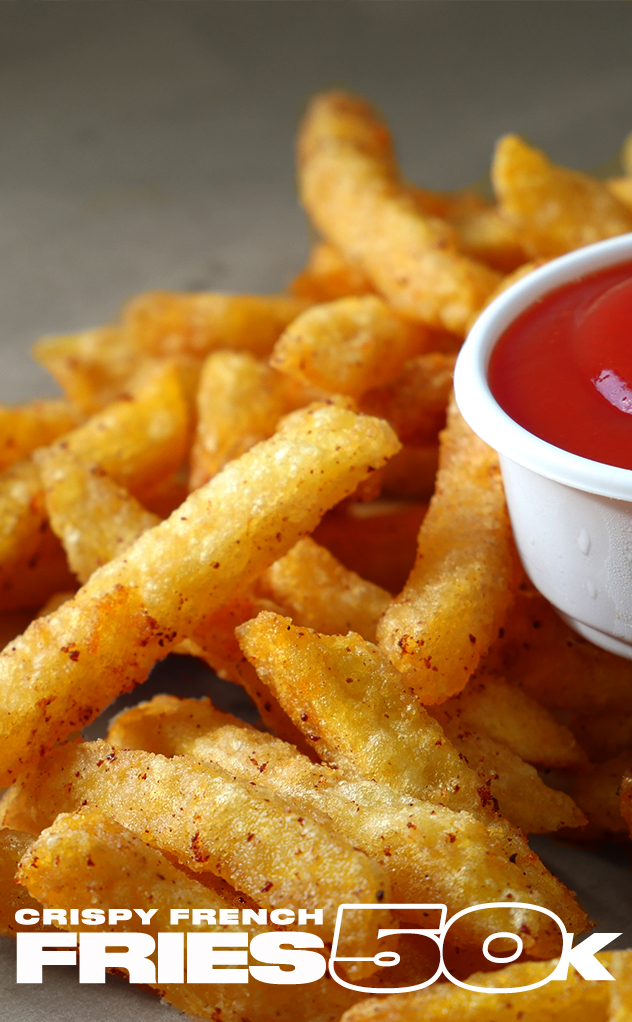 Crispy French Fries
Our crispy french fries have driven more than one customer!
Our special recipe, made with organic potatoes, has been worked meticulously months before our opening in December 2018 and is still a well-kept secret people continue to ask us regularly.
Available in its little craft bag at the restaurant and for delivery: 50k with a cup of sauce.